On Thursday, October 29th, 2015 between 4 P.M. to 7 P.M. , The Clockwork Oranges represented El Modena and their note-worthy skills in the Old Towne Orange Plaza (The Orange Circle). The team entertained the younger Halloween-goers through a simple game which won them candy.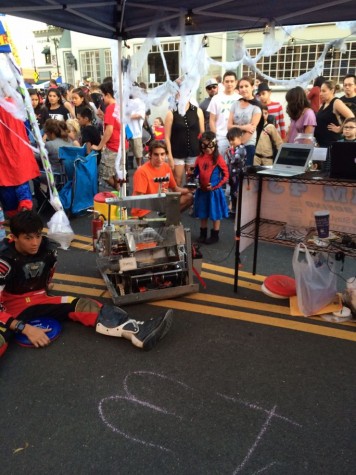 For this event, the Clockwork Oranges used Fred, the Frisbee shooting robot. The aim of the game was to shoot a Frisbee through the mouth of a giant carved pumpkin on the opposite side of the booth. In order to do so, the children had to power Fred using a controller. Whether or not they succeeded, the children received an ample amount of candy from the team.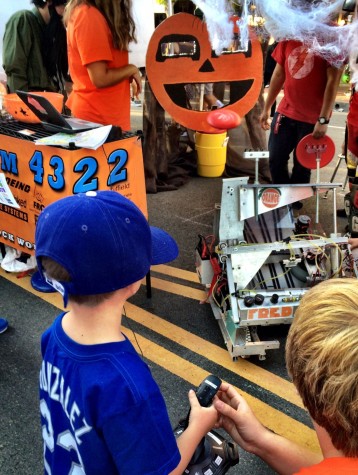 The Robotics team also sponsored STEAM (Science, Technology, Engineering, Art, and Mathematics), a new program hosted by the Orange Public Library. They passed out informational fliers and talked to each interested individual about the courses. This program is an extension of STEM (Science, Technology, Engineering, and Math) with the inclusion of arts. (For more information contact the Orange Public Library or the robotics team). The first course of this program will be Video Game Design taught by Mr. Loya
The Clockwork Oranges were a huge success in the Streets and brought Halloween fun to many members of the community. Mr. and Mrs. Bowie were the present advisers and many team members were present. Some of them include Steven Bell, Francesca Sarmiento, Fatima Shamsi, Allan Miller, Ana Mendoza, Nathan Baugh, Sam Dischner, and Brandon Paterson.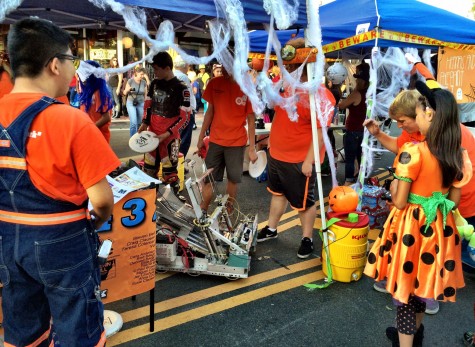 "It was incredible to see the community interested in our team and our robot", said Sarmiento.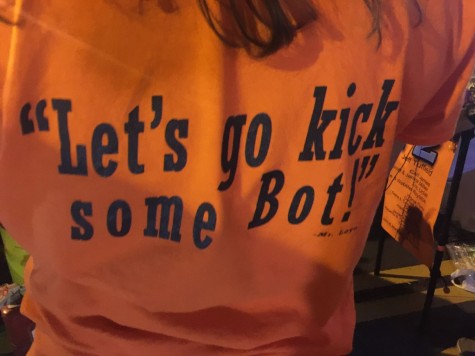 For more information on the team and upcoming occurrences contact us here Contact Us.