2016 Sponsors
---
Iron Giant Sponsors
---

C-3PO Sponsors
---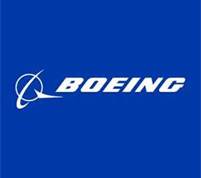 Anonymous Donor
2020 Sponsors
We are currently looking for sponsors for the 2020 FRC season.
If you would like to donate please click the button below to learn how.
Michelle Maynes Montañez
Kristy Sarmiento
Keith & Yong Davidson
Phung Lai
Margret Roze Lozonne
Tricia Bent
Monica Mendoza
Miguel Ceja
Jamie Baumann
Barbara Schultz
Jannett Machado
Alberto & Victor Ceja
Hamada Merchant
Marlaina Goldine
Olga Goldine
Carla Anderson
Debbie Baugh
Ben Quintero
Michael & Robin Lingle
Brian Razo
Padraig Regan
Randy Donaldson
Allan Miller & Family
Dwayne Miller
Farial Hasim
Akber Hashim
Tu Family
C Paul Bowie
Craig Clausen
Mike & Kim Donaldson
Roberto & Teresa Quintero
Gricelda Ruelas
Susie Clausen
Dana Halkowski
Donald Hollis
Mitchel Tucker
Bell Family
Jeff Tuffield
Machado Family
Penn Hill Group
Valerie & Webster Royston
---
Thank you for all of your generous donations!
Want to see our sponsors for 2015 or 2019? Click one of the buttons below.