2015 Sponsors
---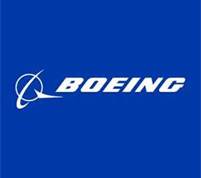 2020 Sponsors
We are currently looking for sponsors for the 2020 FRC season.
If you would like to donate please click the button below to learn how.
Ed & Janice Wemmer
Miguel Ceja
Adelaida Machado
Brett Baugh
Garnett Family
Jamie and Tom Baumann
Jody White-Judkins
Monica Ceja
Grecia De La Cruz
Alissa Quintero
Dana and Tom Halkowski
Rebeca Nelson
Tami Anderson
Barbara Schultz
Louie & Donna Anderson
Dwayne Miller
Debbie Baugh
Valerie and Webster Royston
Christopher Wolfram
Steven Bell
Scott & Janice Miller
Craig Clausen
Susie Clausen
John Haller and Family
Jay Cichosz
Joan and Mac McGary
Adelaida Garcia
Roberto & Teresa Quintero
Tu Family
Brenda, & Kona Whetsel
Amy Whetsel and Zach Brown
Tom & Robin Bearce
C. Paul Bowie
Jeffrey A. Tuffield
Emilio Anorve
Jim & Sandy Riley
Lil Rock
Brian Whetsel
Carl James
Carla Anderson
Alberto & Victor Ceja
Teresa Coleman
Elisa Bell
Logan Grosse
Javier Oliva
Maria Olson
Edie Crabtree
Trang Pham
De La Torre Family
Grandma Anne
Judy Tu
Jennifer Tu
Polly Duong
Marie Nguyen
---
Thank you for all of your generous donations!
Want to see our sponsors for 2016 or 2019? Click one of the buttons below.